updated: 5/14/07
"If you will not fight when your victory will be sure and not too costly, you may come to the moment when you will have to fight with all the odds against you and only a precarious chance for survival. There may even be a worse case. You may have to fight when there is no hope of victory, because it is better to perish than to live as slaves."
--Winston Churchill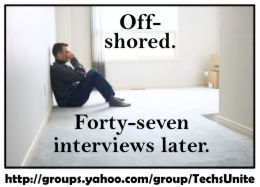 THE "SHITELIST" MAKES IT'S DEBUT! -Boycott the companies who are sending your jobs to India, or importing these economic terrorists to steal them at home. and coming soon, a list of politicians to be un-elected for their part in this treason.
Visit the "Shitelist" here: http://www.h1bsponsors.com/emplist.asp
You've been K-marted...... This site has NOTHING to do with the bankrupt polyester palace. This site has everything to do with the preservation of civil liberties, and preventing America from slipping into a Police-State. It now also addresses the crimes of sending OUR AMERICAN jobs to foreigners, depressing our economy, and depressing wages and benefits here at home.
Flash! Duh! - Stop BUYING things from them...maybe they'll get the idea? Let them share in the poverty and misery they're inflicting on US! See our extensive list down the page....

What the hell are you talking about? "Splain dis to me Lucy!"
Some history please..
Kmart used to be a full service store, selling everything from food to guns. One day, the politically Korreckt thought police convinced Kmart to abandon selling firearms. They went as far as hiring that fat slob broad Rosie to be a spokesperson for them...BAD mistake. Many people around this country got together and said, well, if that's the short shrift they are giving to us gun owners, we will simply not patronize Kmart anymore.
Kmart started to feel the heat...in a hugely disastrous fiasco, they hurriedly got rid of Rosie the slob , and tried to distance themselves from the issue. The boycott continued, and continued, and continues to this day.
KMART FILED FOR BANKRUPTCY!
We drove them there....
What's the point?
The point is simply, WE have the power of the purse, WE have the ability to destroy our enemies, the enemies of liberty, the enemies of our rights, and those businesses that go the step beyond and offend the sensibilities of patriotic Americans with surveillance, database keeping, harassment and other things. This site will take you on a tour, and show you how the movement has progressed in a short time.
We intend this to be a pro-active site, with examples of companies who have been "Kmarted", why, and how you can help this effort.
Companies or organizations who have used the 9.11 crash-bombing to advance the police-state, big-brother political agenda, cause customers privacy to be invaded, advance an anti-freedom, anti-constitutional agenda, or trample on the rights of American citizens are prime candidates for this treatment. You may have heard of other boycotts before, but we intend to make this a clearinghouse in the campaign to punish these companies to bankruptcy or give them a chance to amend their ways.
WE DO NOT NEED TO SUPPORT CORPORATE MULTINATIONAL COMPANIES WHO'S AGENDA IS TO DESTROY OUR LIBERTY, OUR JOBS OR INTERFERE WITH THE EXERCISE OF OUR CONSTITUTIONAL RIGHTS!
WE ARE PUTTING YOU UNCONSTITUTIONAL CONTROL FREAKS ON NOTICE: Screw with our rights, or our jobs and we will put you out of business. The enemy of our enemy is our friend. We have been down this road, and we know exactly how you work, and what will hurt your business. We will un-elect anyone who screws with us. Our network is growing by the day. If you should get the barrage of faxes, emails, or letters we frequently send, do your self a favor, PAY ATTENTION, we're out for your hide.
WE ARE TAKING OUR COUNTRY BACK, and if we have to ruin a few of you, OR UN-ELECT A FEW , that's fine too...
OUR BATTLE CRY: "You've been "K-Marted"..boycott (insert name here)...Let's Roll..."
Click on any one of the URL's below for their full story.
THE HALL OF SHAME
#1 - Kmart Kmart- Fraud Factor Article
#2 - Dell Computer Dude, don't buy a dell, ... buy a SUPERdell from a guy named Dell, who respects your rights. Read about it here. This is important, as it shows how campaigns just like this one can have immense effects, IF we use our heads, our communications skills our purchasing power CAN be used to preserve and enhance our rights.
In a recent SEC filing, Dell revealed that 23,800 of its 46,000 employees are currently working outside of US shores. That leaves just 22,200 workers at home. And even though only 36 per cent of its revenue comes from overseas sales, Dell plans to increase the non-US workforce at a rapid rate. (Translation: Buying a Dell, un-employs Americans)
When we originally posted this complaint about Dell, this was the end of it, NOW we find Dell is sending YOUR jobs overseas and firing AMERICANS, Americans Who they expect will buy their computers. Do you see a problem here? WE CERTAINLY DO!
FLASH! Dell, who won a major military contract with NMCI (Naval Marine Corps Internet) decided out of the blue, they wont be using the offshore rag-heads (Read India) for customer service for COMMERCIAL customers. That means the Navy won't have to talk to illiterate dot-heads, but YOU AND I will, as civilian customers.
#3 - OfficeMax
#4 - The AMA (American Medical Assn).
#5 - The AARP (American Assn of Retired People)
#6 - Cabelas Outfitters - " Worlds Foremost' Civil Rights suppressor ".
#7 - WALMART

- "Red Chinese Army -Slave Labor Outlet Store"
TRAVESTY: JOB Destruction
Is it any wonder that there are 3.8 million unemployed people in America? How about the fact that there's 13 million illegal aliens here, taking jobs away from Americans? And don't give me the crap that they're only doing jobs Americans won't do. When landscaping paid $10 an hour, plenty Americans worked at it. When the wave of illegals depressed the wages to $5.00 an hour, no Americans could live on that.
Would it surprise you to find out that our corrupt corporations are sending your and my jobs to places like India and Indonesia and China? Well, they are, and companies like Microsoft, Siemens, Payne-Webber and a host of others are bringing in Indian nationals to fill OUR jobs here? Yes, a corrupt visa program, called H1B and L1 visas, aided and abetted by political hacks who whistle and stuff the bribes into their pockets.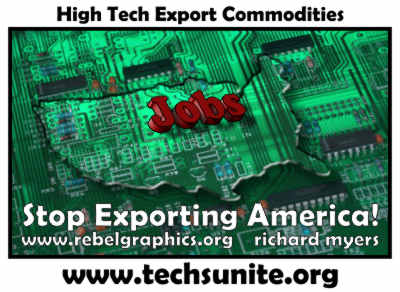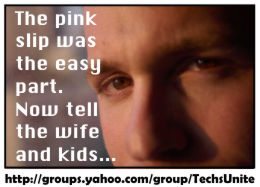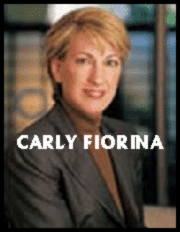 Thanks for the graphic Rich...visit his site for outstanding graphics, support AMERICANS trying to feed themselves and their families.
The New feature, the "shitelist", (the "e" is silent) companies who are deliberately sending your jobs to foreign countries, or bringing in foreign-job-stealing filth to take your livelihood away.
BOYCOTT THESE COMPANIES, they are traitors to American workers!

Click on picture
Checkout the list Courtesy of Lou Dobbs at CNN.com
3Com
3M
A
Accenture
Adaptec
Adobe Systems
Advanced Energy Industries
Aetna
A.G. Edwards
Agere Systems
Agilent Tech.
AIG
Alamo Rent A Car
Albertson's
Alliance Semiconductor
Allstate
Alpha Thought Global
Amazon.com
AMD
American Express
American Management Systems
American Standard
Amphenol Corp.
Analog Devices
Andrew Corp.
AOL
Applied Materials
A.T. Cross Company
AT&T
AT&T Wireless
A.T. Kearney
Avanade
Avery Dennison
B
Bank of America
Bank of New York
Bank One
BearingPoint
Bear Stearns
Bechtel
BellSouth
Best Buy
Black & Decker
BMC Software
Boeing
Brocade
Bumble Bee
C
Cadence Design Systems
Capital One
Carrier
Cendant
Cerner Corporation
Charles Schwab
ChevronTexaco
CIBER
Ciena
Cigna
Circuit City, Inc.
Cisco Systems
Citigroup
Coca-Cola
Comcast Holdings
Computer Associates
Computer Sciences Corporation
Continental Airlines
Convergys
Cooper Tire & Rubber
Cooper Tools
Countrywide Financial
COVAD Comm.
CSX
Cummins
D
Dell Computer
Delphi
Delta Air Lines
Direct TV
Discover
Document Sciences Corp.
Dow Chemical
DuPont
E
Earthlink
Eastman Kodak
Eaton Corporation
EDS
Electroglas
Electronics for Imaging
Eli Lilly
EMC
Emerson Electric
En Pointe Technologies
Equifax
Ernst & Young
Evolving Systems
Expedia
ExxonMobil
F
Fair Isaac
Fedders Corporation
Fidelity Investments
Financial Techologies International
First American Title Ins.
First Data
Fluor
Ford Motor
Franklin Mint
G
Gateway
GE Capital
General Electric
GlobespanVirata
Goldman Sachs
Goodrich
Google
Greenpoint Mortgage
Guardian Life Insurance
H
The Hartford Financial Services Group
HealthAxis
Hewitt Associates
Hewlett-Packard
The Holmes Group
Honeywell
HSN
Humana
I
IBM
IndyMac Bancorp
Infogain
Innodata Isogen
Intel
Intl. Paper
Intuit
Invacare
ITT Educational Services
J
Jabil Circuit
Jacobs Engineering
Jacuzzi
JDS Uniphase
Johnson Controls
Johnson & Johnson
JPMorgan Chase
Juniper Networks
K
KANA Software
Kaiser Permanente
Keane
KeyCorp
KLA-Tencor
Kwikset
L
Lawson Software
Lehman Brothers
Levi Strauss
Lexmark International
Lifescan
Lillian Vernon
Linksys
Lionbridge Technologies
LiveBridge
Lockheed Martin
Lowe's
Lucent
M
Maritz
Marshall Fields
Mattel
Maytag
McDATA Corporation
Medtronic
Mellon Bank
Merrill Corporation
Merrill Lynch
Metasolv
MetLife
Microsoft
Monsanto
Morgan Stanley
Motorola
N
Nabco
National City Corporation
National Life
National Semiconductor
NCR Corporation
neoIT
NETGEAR
Network Associates
Newell Rubbermaid
New York Life Insurance Co.
Northwest Airlines
O
Office Depot
Ohio Art
ON Semiconductor
Oracle
OshKosh B'Gosh
Otis Elevator Co.
Owens Corning
P
palmOne
Parker-Hannifin
Parsons E&C
Pearson Digital Learning
Pericom Semiconductor
Perot Systems
Pfizer
Pitney Bowes
Planar Systems
Portal Software
Pratt & Whitney
Primus Telecom
Procter & Gamble
ProQuest
Providian Financial
Prudential Insurance
Q
Qwest Comm.
R
Rainbow Technologies
Radio Shack
Raytheon Aircraft
RCG Information Technology
Regence Group
Rogers
Rohm & Haas
RR Donnelley & Sons
Russell Corporation
S
Sabre
SAIC
Sanmina-SCI
SBC Comm.
SEI Investments
Siebel Systems
Sikorsky
SMC Networks
Solectron
Sovereign Bancorp
Sprint
Sprint PCS
Starkist Seafood
State Farm Insurance
State Street
StorageTek
SunTrust Banks
Supra Telecom
SurePrep
The Sutherland Group
Sykes Enterprises
Synygy
T
Target
Tecumseh
Telcordia
TeleTech
Tellabs
Texas Inst.
Thrivent Financial for Lutherans
Time Warner
Tower Automotive
Toys "R" Us
Travelocity
Triquint Semiconductor
Tropical Sportswear
TRW Automotive
Tyco Electronics
Tyco Intl.
U
Union Pacific Railroad
Unisys
United Online
United Tech.
V
VA Software
Veritas
Verizon
VF Corporation
Vishay
W
Wachovia Bank
Washington Group Intl.
Washington Mutual
WellChoice
Werner Co.
West Corporation
Weyerhaeuser
Whirlpool
Wolverine World Wide
Wyeth
Y
Yahoo!
Read about it here:
http//www.awcorg.us American Workers Coalition - We are here to save American jobs.
http//mem.chat.awcorg.us (Members Only)
http//www.HireAmericanCitizens.org
http//www.AmericanLaborFirst.com
The Job destruction newsletter: http://zazona.com
http://www.rescueamericanjobs.org


OUR LINK LIST, EMAIL TO JOIN:
SuppressedNews.com - On Kmart Boycott
Contact us :

Let us know about your horror stories of corporate depravity....unconstitutional behavior and out and out big-brotherism. If it's a good example, you get your name in our headlines. Please write us a cogent paragraph, nominating whomever for inclusion in the hall of shame, and if we consider it serious enough, we will add it and give you full credit (if you so wish).
THE MAIN IDEA HERE, is to expose these traitors for the scumbags they are, and encourage people to NOT do business with them.

Remember, it's YOUR money, spend it wisely...don't support corporations or organizations who will stab you and your rights in the back. We have ruined more than a few, and as long as they continue to act in a condescending manner towards our rights, we will ruin them as well....

Police State Update:
THE BOYCOTT IS ON...LETS ROLL.....
I'll leave you with the thoughts to take with you:
"Everyone, tell one, every day!"
Those who make peaceful revolution impossible will make violent revolution inevitable.
John F. Kennedy